Project Description
Evropská dobrovolá služba nebo po novém Evropské sbory solidarity ponoukají mladým lidem možnost dobrovolničit až jeden rok v zahraničí. Lidem mezi 18 až 30 lety pokryje Erasmus+ grant všechny náklady. Ideální možnost, jak vyjet do světa na zkušenou! Jonáš, Veronika a Bára vycestovali minulý rok na šest týdnu do Gruzie, Bára momentálně dobrovolničí v Rumunsku. Jaké to je? Jak se jim daří? Co jim to dalo? Pročti si osobní výpovědi dobrovolnic a dobrovolníků a víc o Evropských sborech solidarity zistíš zde. Máš zájem o podobnou zkušenost? Napiš nám na evs@beinternational.cz!
Bára, Romania
I'm having a great time here. The whole organisation Minte Forte International, which works on developing non-formal methods and tools for the betterment of mental health is great. It is a community of extremely interesting and inspiring people, from the very beginning everyone took us in and now we just belong here, which is a great feeling.
Bára leading a workshop and having lunch with friends and colleagues from the Minte Forte organisation. 
                                                                  (pictures from Bára's personal archive)
I'm working here on a project, but at the same time I can attend other workshops, so it became a place for me to grow, for my personal and professional development.  The number of working hours is not too overwhelming, which gives me a lot of time for myself. I'm doing my research, finally reading all the books I didn't find time for when in school. This EVS is a learning experiences in all regards!
Jonáš, Georgia
I decided to participate in this EVS project from two reasons, first of them is because I am very interested in human rights topics and second that this project corresponded with my current university MA study program (Educational Science). The project helped me a lot. I very appreciate fact that I had the chance to get know a new culture, improve my organizational, planning,  team working and rhetoric skills. Very enriching for me were also meetings with local representatives and authorities.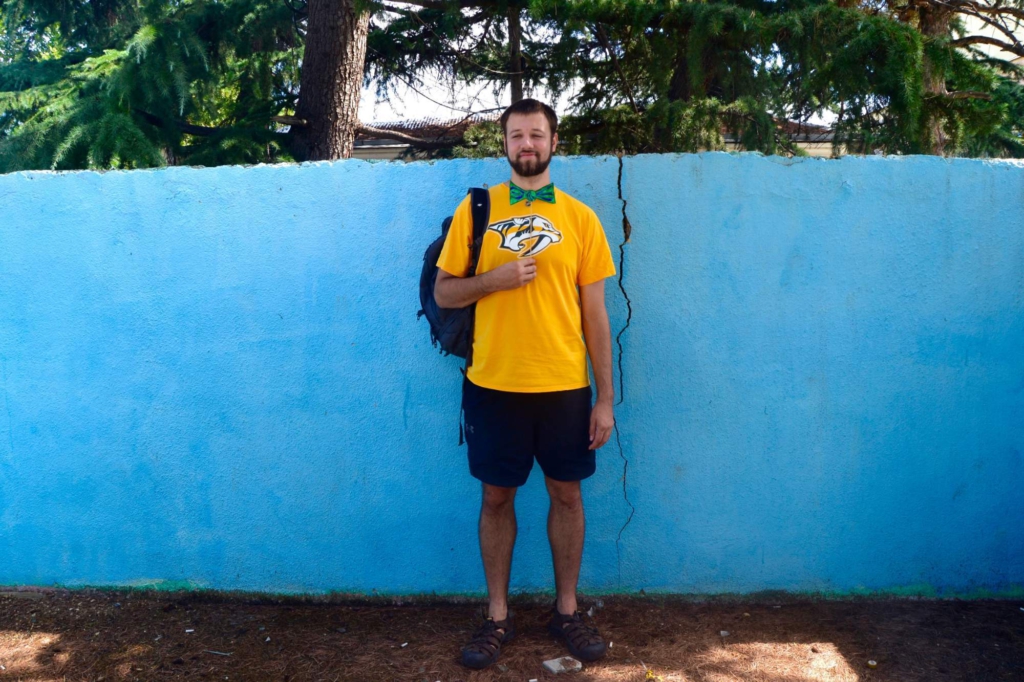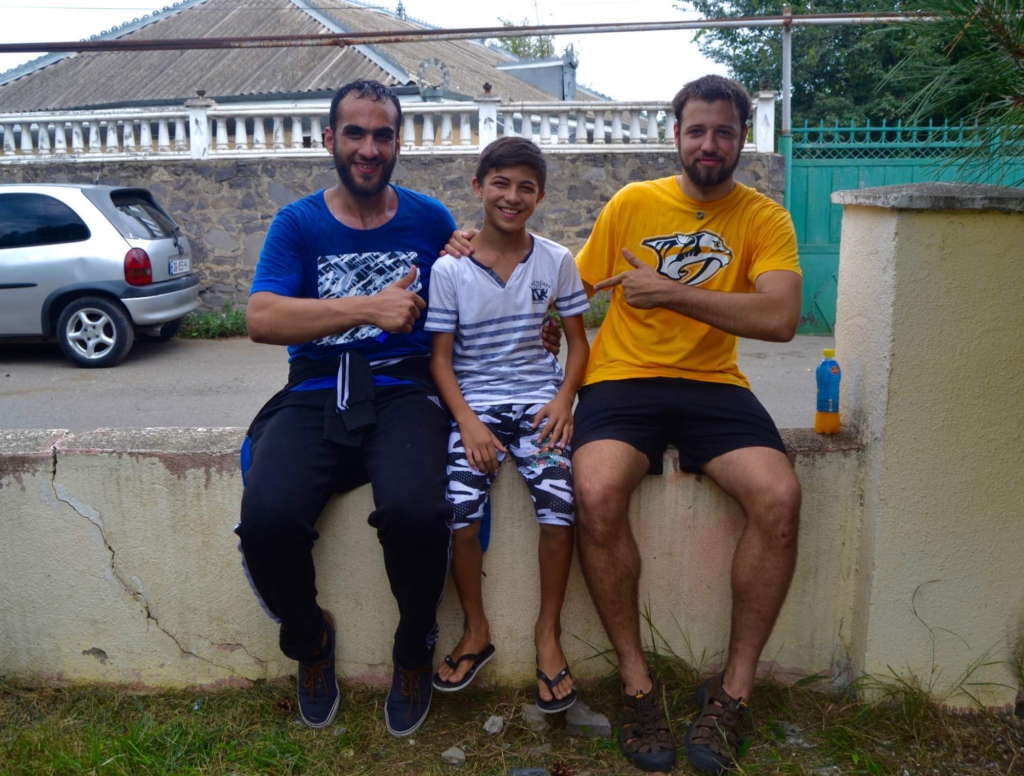 Jonáš during his EVS in Georgia, making some new friends. Photos by Veronika Nováčková.
As also in other EVS projects, the great part of my/our EVS was informal networking. I met awesome people and in general, this EVS was the very valuable life lesson for me. If I should describe this EVS from my point of view in 3 words – then those words are – inspiration, harmony, growth. I would like to mention also that we had wonderful and professional support during the project and I wish to all future EVS´ participants to experience at least the same great EVS as I experienced.
Veronika, Georgia
I am very grateful for the possibility to take part in in the EVS in Georgia. I got the chance to try to work in a completely new and unusual environment with very inspiring people around me. I really appreciate, that I could experience Georgia a bit differently. We had the support from the local NGO Droni, which helped us a lot to get closer to the society and its problems. Moreover, we could try to address those problems in our projects.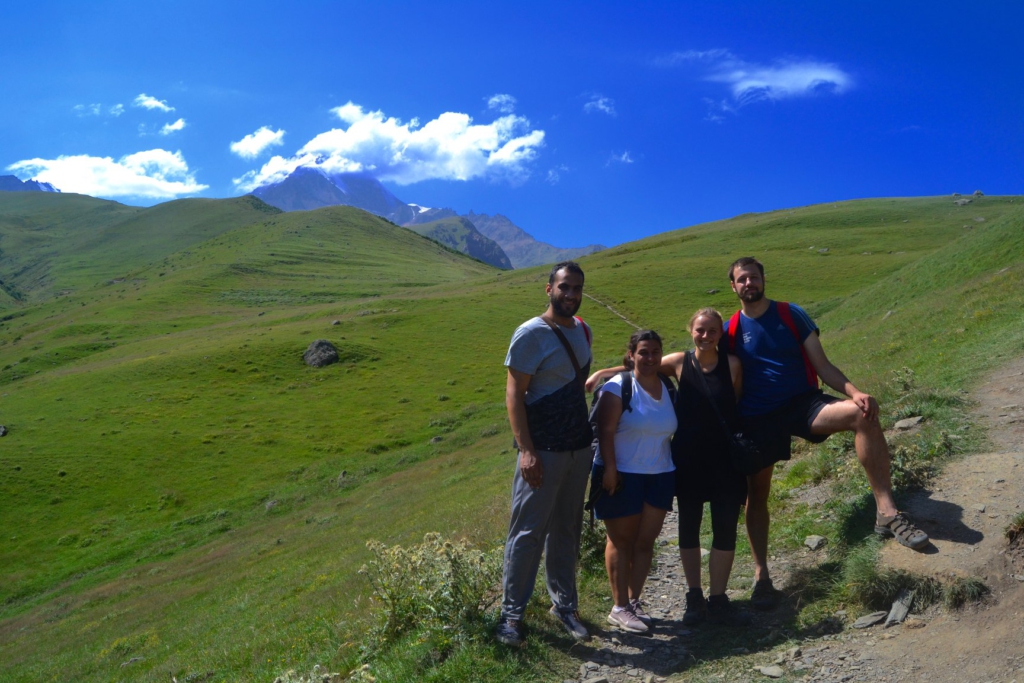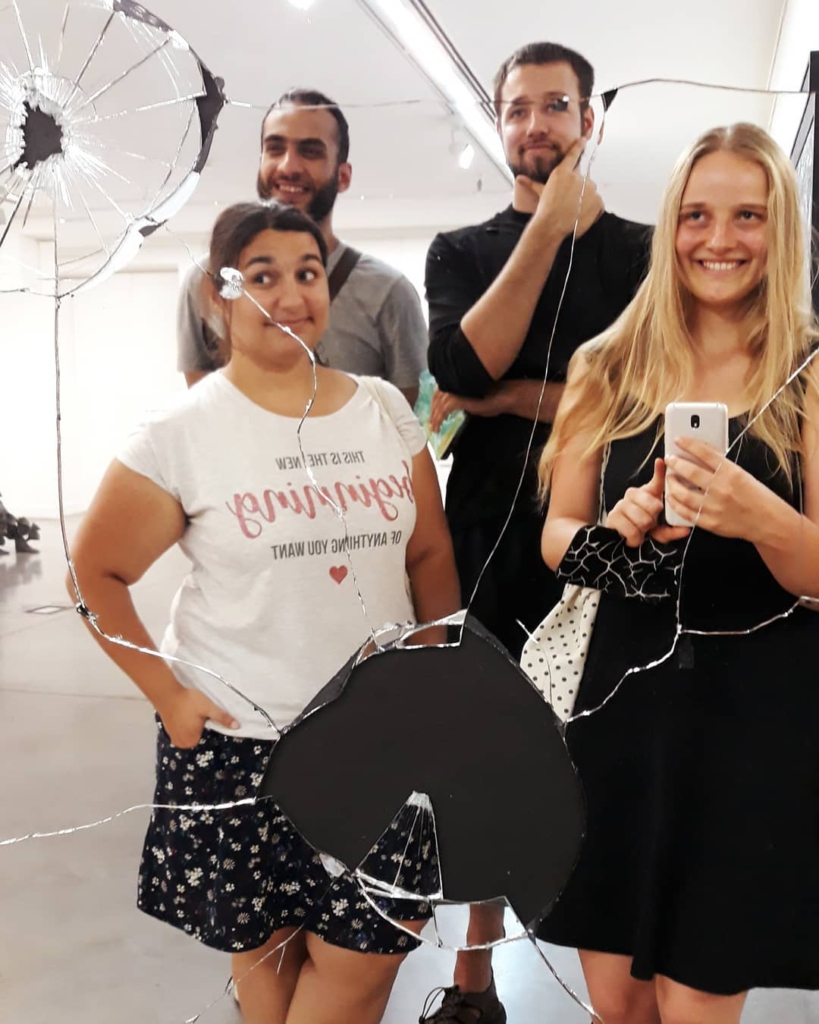 Veronika with other EVS volunteers in Georgia. Photos from Veronica's personal archive.
I think, I learned a lot during this six weeks, especially in terms of communication and cooperation with other people. We had the opportunity to get in touch with people from very different backgrounds and worldviews, which was very enriching and eye-opening. Last but not least, we had also a lot of fun together. We organized few trips for ourselves, which I enjoyed very much. Georgia is an incredibly beautiful and diverse country and I am very thankful for the chance to explore it!
Barbora, Georgia
Looking back at my EVS experience I would describe it as a significant chapter of my lifetime. From the very beginning it took a load of courage to leave my everyday routine which I was quite comfortable with and make the first steps towards an unknown and hopefully nice 6 weeks in a place I have never been before and I'm not much familiar with. It felt like buying a lot with, to trust and surrender at the same time. Suddenly I found out I can and I must make it on my own.
   Barbora on her EVS in Georgia, picture by Veronika Nováčková. Barbora giving a workshop, picture from personal archive.
New environment demanded for a new balance. Well I took this opportunity with all my consciousness and felt like getting reborn. I felt a powerful desire to explore every little thing around and the way it works including my new home, my flat mates, our neighbours and their dog, the locals, the city, my new job and myself balancing on this tightened rope. So many new impulses emerging around. One of these was the volunteering itself. I found myself stuck and unable to make any plan or even to ask for a help. Drinking this cocktail of crazy emotions and getting aware of its taste, eventually I decided to mix my own and so I set on the journey.