Project Description
Day 2 (Orsi from Hungary, Hanane from France and Michele from Italy) 11/1/2017
After the trust building activities and getting to know each other from yesterday, today we delved into work about migration.
We started with sharing good practies  based on our own experiences and previous activities in our countries. Our tasks were to define our target group, why did we get involved in it and the detailed descritpion of the goals and results. Moreover we had to collect tips in small groups  for good activities about migration, islamophobia and hate speech.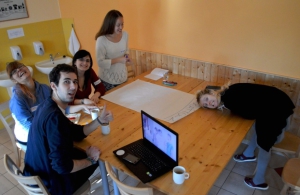 Some participants  used the lunch break and beatiful surroundings to explore the area and to climb the mountain and to build a snowman.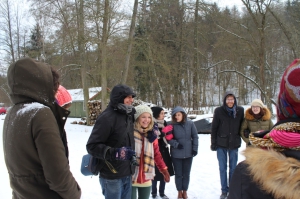 After the group work we had to present our ideas for the others and explained how we felt during the group work in the afternoon. According to us, it was the most interesting moment of the day since we could share the experiences from local context and debate about it.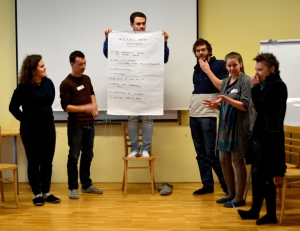 After a short break we had a surprise game about migration based on a famous game Who wants to be a millionaire. It was informative and sometimes it made us think and hesitate about the answers. We found it a good solution to work on such a difficult subject in a funny and interactive way.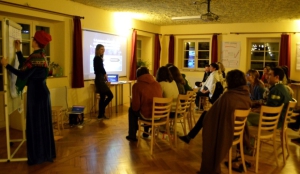 After that we wrote a feedback about what we learned , what we would like to continue with and how we felt during the group work.
It was a fruitful day for all of us full of useful information.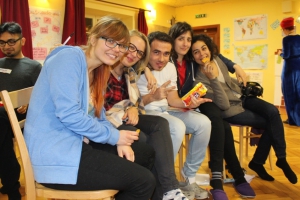 We can't wait to continue tomorrow.:)