Project Description
In early June this year, we sent three participants to Vienna to a project about LGBTQ+ community inclusion, where they also attended local Pride. Here is a report about what was going on.
♥♥♥
Thanks to cooperating organisations Be International (Brno) and Popedu (Vienna), me and two other participants from the Czech Republic had an opportunity to participate in a project Leading with P.R.I.D.E. The whole event was connected to Pride Week in Vienna which allowed us to have a great learning experience also fun in the Pride Village.
During seven days filled with workshops, we had a chance to discuss different aspects and perspectives connected to the LGBTQ+ community. Besides self-reflection, which was a part of most activities, we participated in lectures about sexual health and social media.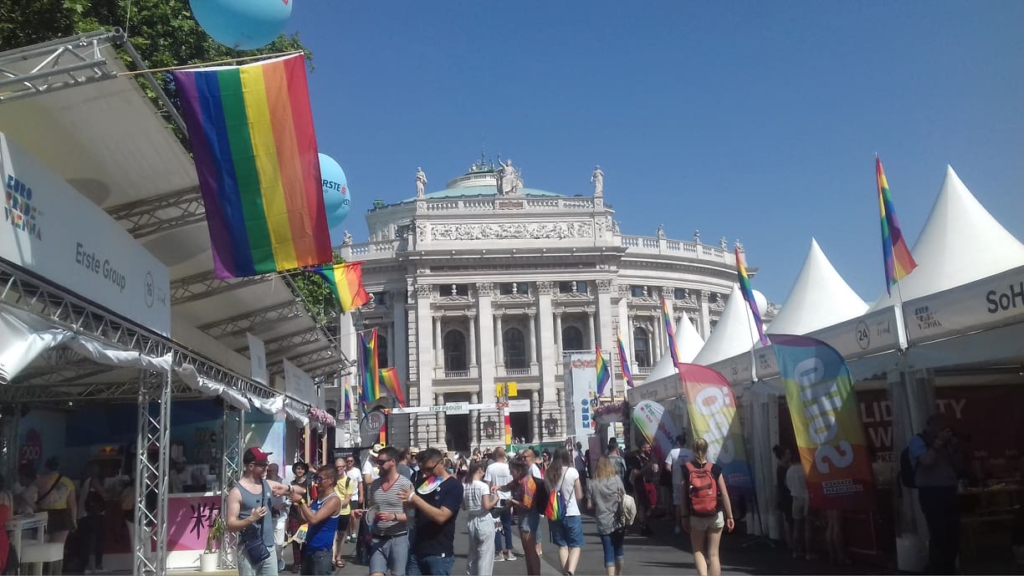 Besides sessions, the whole group participated in workshops during Europride Conference. There was a whole range of topics concerning LGBTQ+ community issues from different viewpoints by Fighting the Backlash (by Henrie Dennis, Afro Rainbow Austria & EL*C and Rachel Moore, Rainbow House Brussels) through Social Media for LGBTIQ activism (by Gazal Köpf, Social Media Expert, BigCityDykes) to Intersectionality and Disabilities (by Florian Wibmer, WASt Vienna).
Find more on https://europride2019.at/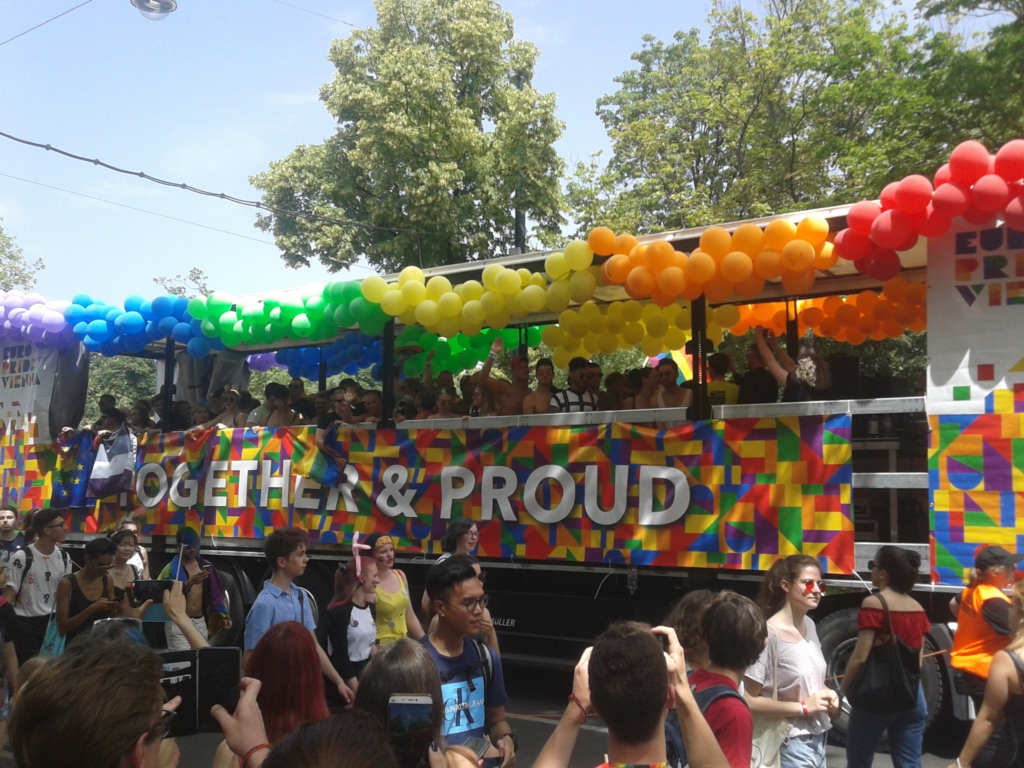 This short report can't lack two tiny personal sparks which were the most ludic and the most impressive experience during the whole project. First of them was the Parade full of colours, glitter, leather and everything imaginable which our appropriate reality can't handle daily. It was wonderful to party with people, who were completely free to express themselves standing (dancing) above social roles and expectations regardless their identity.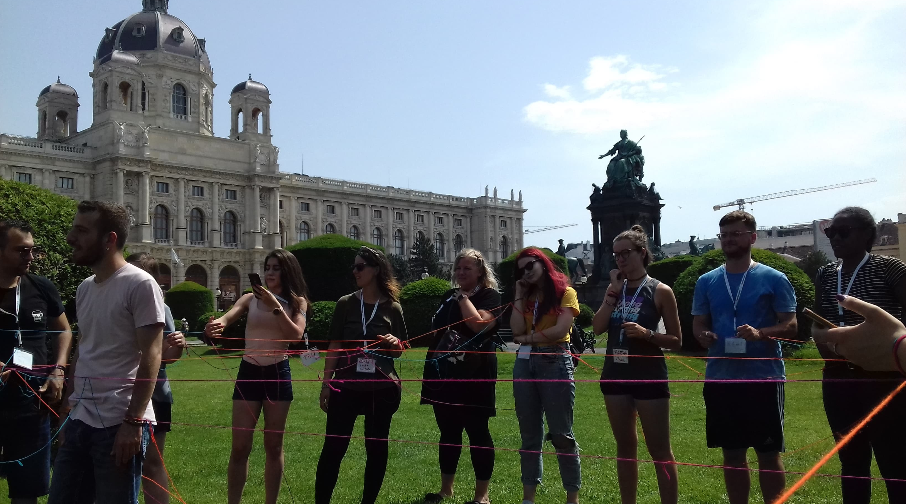 The second precious moment was a remarkable lesson I learnt by accident. One of the tasks was to prepare an interview with a given organisation from Pride Village. Our team prepared every detail of the recording process, we did our research about the organisation, wrote down the best questions we could think of and checked if the recording spot was all right. The plan was perfect. When we entered the hot sunlit village, no one from the given organisation came. Our failed plan appeared to be just insignificant. However, our previous preparations were not important anymore after what we have heard from an organisation we made an interview eventually.
Two representants from The Chainge trans peer group in Vienna presented us with much engagement in their activities including practical help, such as medical and legal advice, and making people's lives better by simple peer support. None camera settings could spoil these speeches. If you'd like to find out more about The Chainge check out their Facebook page https://www.facebook.com/thechaingepeergroup/