Project Description
We in Be International care about training ourselves and others. Training is teaching or developing, in oneself or in others, any skills and knowledge that relate to specific useful competencies. Training has specific goals of improving one's capability, capacity, productivity and performance.
Therefore from 29th of January to 7th of February we held an ERASMUS+ training course for 6 countries (Czechia, Germany, Macedonia, Romania, Italy, and Georgia) on the newest methods and methodology of communication in Kaplrálův mlýn, near Brno. You can read all about what happened on the training course, written by one of our members, Taher Kebab.
~~~~~~~~~~~
Thinking about communication methods without planning a communication strategy might make your goal unsuccessful. That's what we learned from Anna from NaZemi, even though she had an amazing mobile app, it made a little impact. That's why our training began with focus on communication strategies that would suit our organizations the best.
During Open space, we learned about various interesting things such as, tools for non-profit organization, how to make an effective newsletter, we even played a game to show how privileged we are, we did some hiking and yoga sun salutations and we learnt from each other through human library.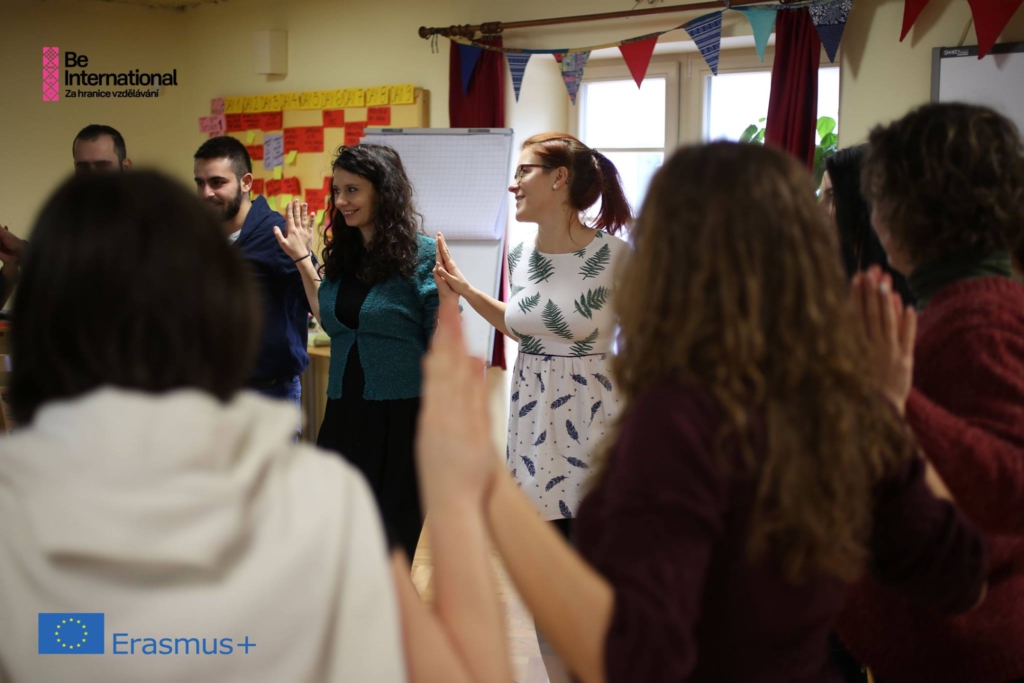 Something that nobody would forgot from this training? Definitely the session at Radio R! First, we learnt how to sell our idea to the media, Michal Berg taught us how to be calm when appearing in the media, and then we went to a community Radio R based at Masaryk University in Brno. There we got a chance to be on air, to speak live about our NGOs and our current and future projects!
Every participating organization had the chance to implement what we learned and make a campaign tomarket a project or an idea that they are doing or they have, or even marketing their NGO in general, and in the end of the day we had a completion, where everybody had some (fake and cool) money to support a campaignthey liked. The Romanian NGO Wild Carpathia has won this completion!
Why was this training special for me?
When I got the chance to learn through interactive workshops, in small groups, in a big group and sometimes on my own, this variety has let me to develop my skills of working in groups and helped me to know my weakness and my strength. Going out to the nature to do some energizers is another story. For training courses, the age of participants is not limited to 30 as for youth exchanges, which added a nice flavor to the atmosphere in general.
Discovering Brno is something we absolutely had to do, Brno is an amazing city that is not too big and not too small (just enough). We had birthdays of 2 participants during the project which we had fun celebrating!